Social Media for your business
There is no doubt that social media marketing is becoming vital for business purposes and Instagram could be an ace in your marketing strategy.

But good social media marketing is time consuming, needs commitment and can quickly be frustrating when results are developing slow.

Honestly, who has the time or staff to follow or to like on Instagram for hours daily... or to pamper an Instagram account with only a few hundred followers (what a waste of time and affection)
Your Instagram development
Instagram growth with professional optimization
100%
manually (3 hours daily)
5%
At your service
Building your social brand manually is a very time-consuming task.

Since no one has the time to spend endless hours every day interacting on Instagram and/or Twitter, we've developed a service that essentially acts as your businesses' social marketing assistant. 

Now we're able to attract more than 25,000 ACTIVE social media users per month to look at your social media presence (per instagram account).  Something that would take your business a couple hundred hours per month to do manually or something you would have to pay a social media manager about $4,000 a month to do.

And here is the best: 

In contrast to most online marketing services we actually guarantee your growth!

If you decide to use our best selling service for 1-Month, we will guarantee you at least 1000 real, new and active followers

 
Without doubt, the social media services we provide, are probably the most effective way to gain huge attention to your business without paying thousands of dollars.

Perfect targeting
After your purchase we send you a detailed information sheet to create a custom targeting profile that perfectly fits the goals of your social media campaign.
 
You'll stay logged in and keep managing the uploads of all of your business pictures.

In the meanwhile we like and follow the super-targeted users for you 24/7 to attract as much attention as possible. 

If you dont have any time to spend on your social media at all, we can even upload your pictures for you if you desire!
Optimized business accounts
108
monthly new follower
183217
monthly Likes allAccounts
6480000
monthly interaction Instagram
2140000
Delivering results
Our service is not about just boosting numbers it's about connecting brands and people to targeted potential customers.  

On top of that we can also target the followers of popular Instagram accounts in your business niche!

So if you have instagram/twitter competitors we can directly target their followers for you, which is an incredibly powerful tool to reach users that already purchase the type of product or service you provide. 

We are social network optimizer.
Optimizing means to us, not only to improve your accounts performance but to get the absolutly BEST results for you out of it. 
Testimonials
Wow! I decided to test it a few months ago.
The support and the professional knowledge are simply great. Even without prior knowledge one understands what happens!
After the test month has gone over well, I have now been using the Silver program for more than 6 months.
Meanwhile I have almost 16,000 followers and the results are getting better every month! 🙂
And the best thing is that the followers are really interested. This way, Instagram is just fun!
Lisas Instagram original in german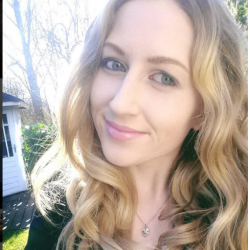 We've been using the services from Grow Social Now for a few months now to promote several new online shops of ours.
The work delivered in this amount of time is just incredible! Im very happy this got recommended to me.
Right now we're driving sales from our Instagram accounts DAILY! And we started with litereally nothing.
The support is great and friendly. I can clearly recommend!